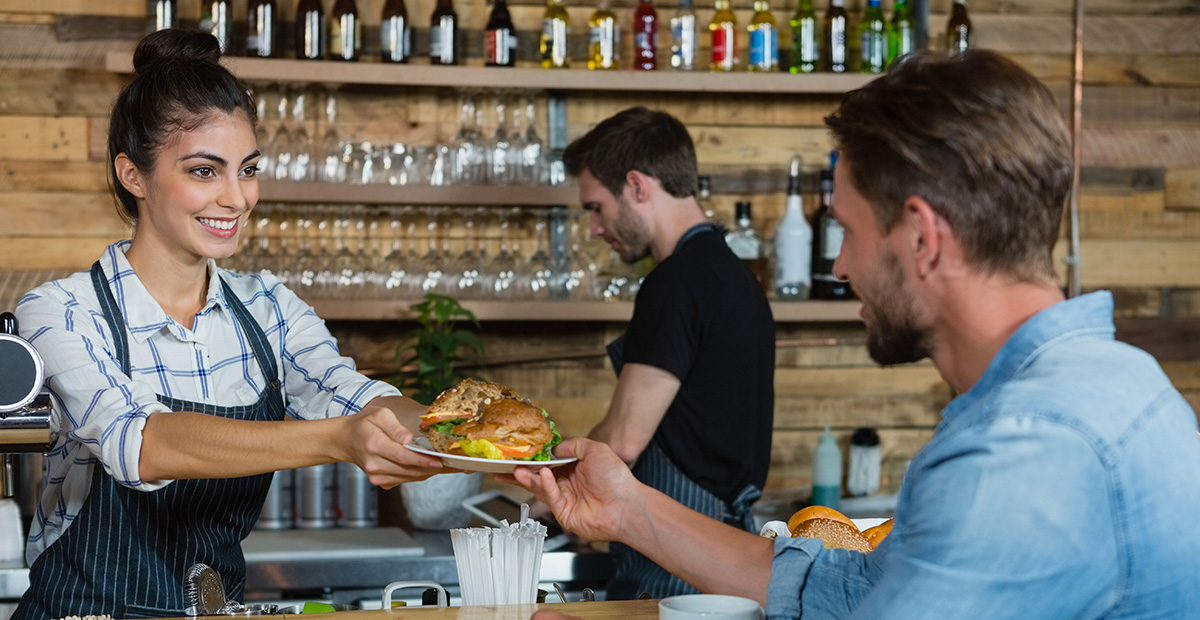 A global center for food and hospitality in the South.
The Tony and Libba Rane Culinary Science Center at Auburn University prepares graduates for an array of careers within the broad hospitality industry with immersive, hands-on learning opportunities, while also providing exceptional service to patrons visiting the facility's state-of-the-art restaurant, hotel and food hall.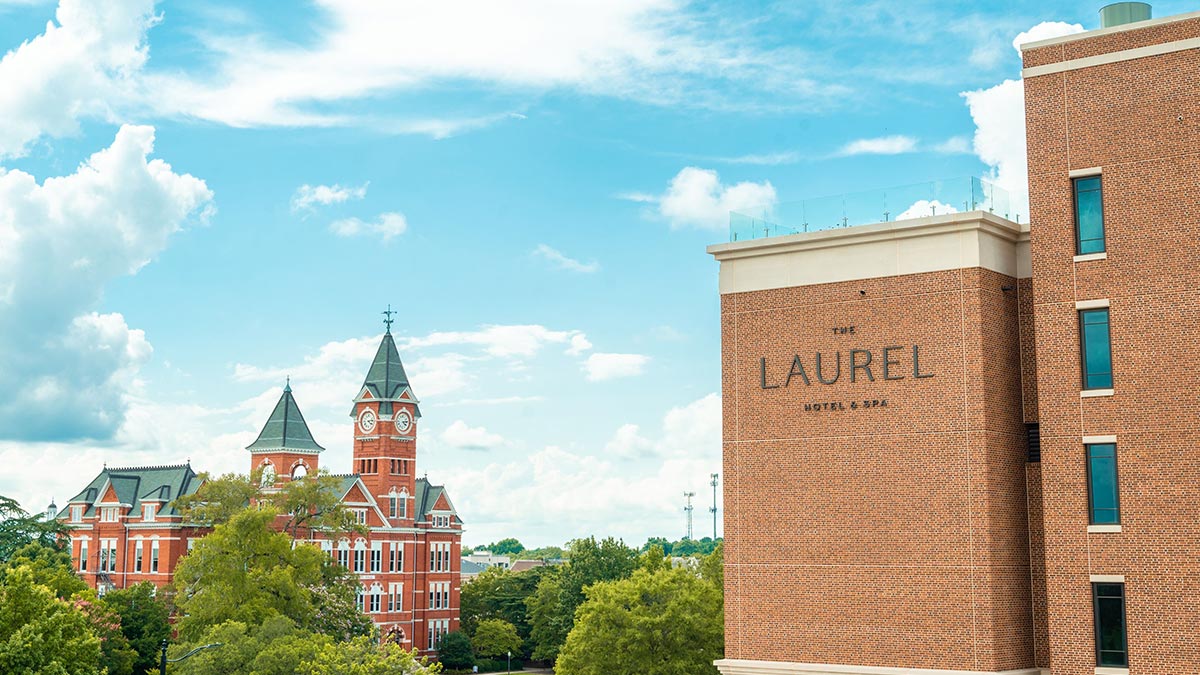 The Laurel Hotel & Spa anchors the premier corner of South College Street and Thach Avenue, providing stunning views of iconic Samford Hall. The amenities include 16 luxurious rooms, 10 suites, 6 residences, a spa, fitness studio, rooftop pool and yoga pavillion.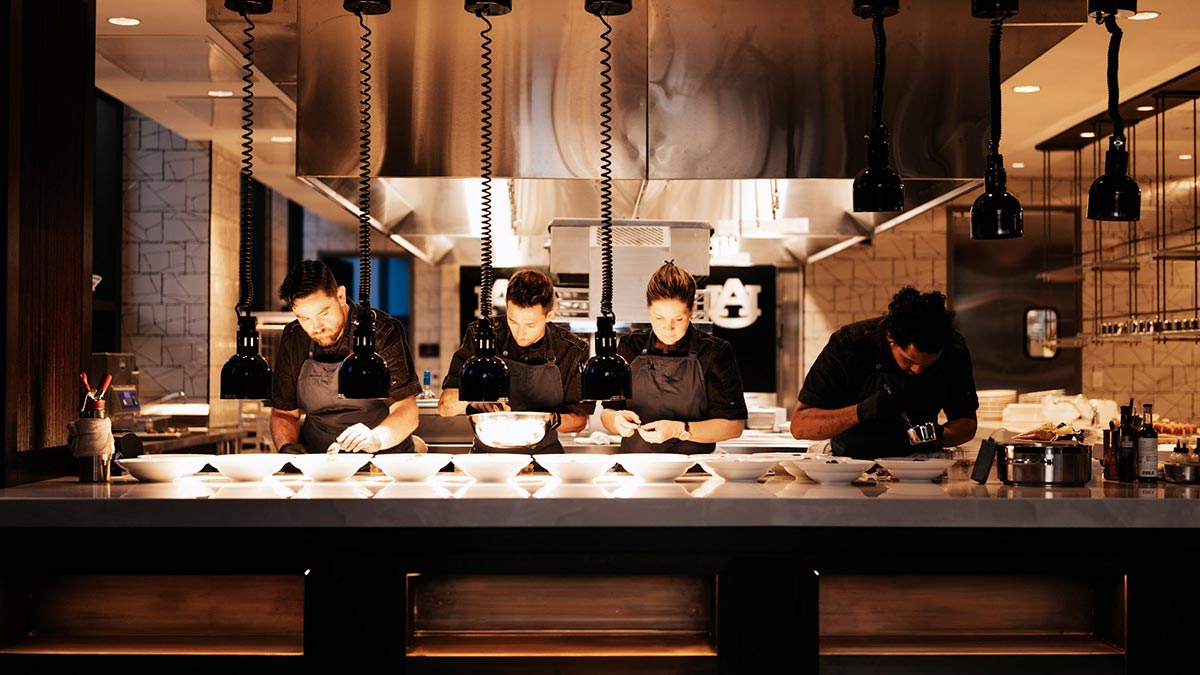 1856 – Culinary Residence nurtures the culinary talents of the next generation while serving memorable meals to guests. Situated on the corner of South College Street and Thach Avenue, the restaurant welcomes up to 48 guests at a time, along with a private dining room accommodating up to 12 people, and features a distinguished "Chef in Residence" program.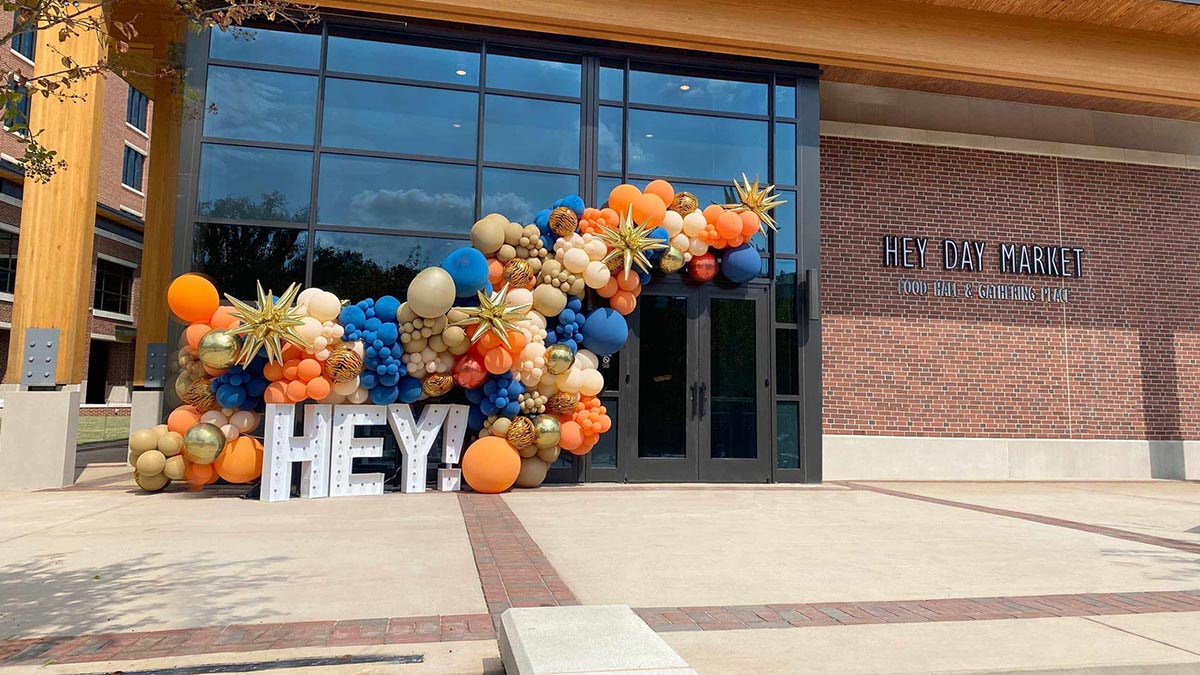 Designed with budding chefs and entrepreneurs in mind, the Hey Day Market celebrates fresh cuisine and cultivates an atmosphere of creative innovation. The Hey Day Market is a vibrant addition to Auburn's culinary scene and a favorite gathering place for students, family and friends on South College Street.
The Future of Hospitality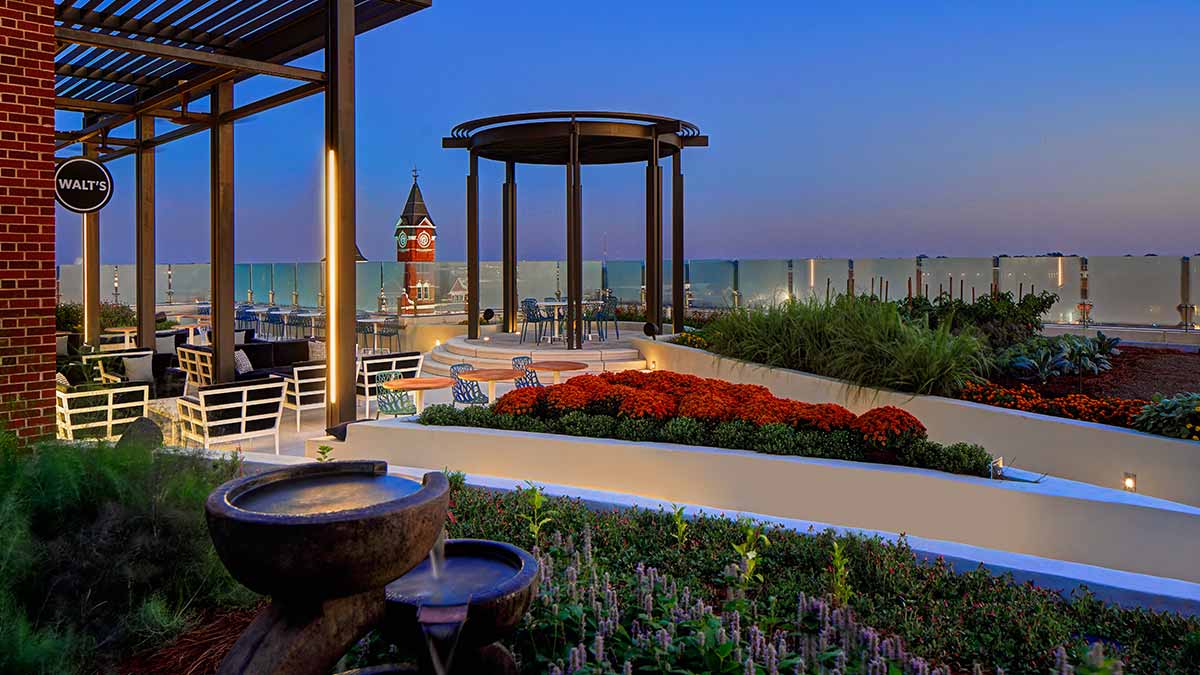 Lush plants, meandering pathways, a yoga pavilion and a rooftop bar and lounge sets a remarkable scene for social activities. The rooftop is also available for hosting private events with stunning views of Samford Hall and downtown Auburn in the background.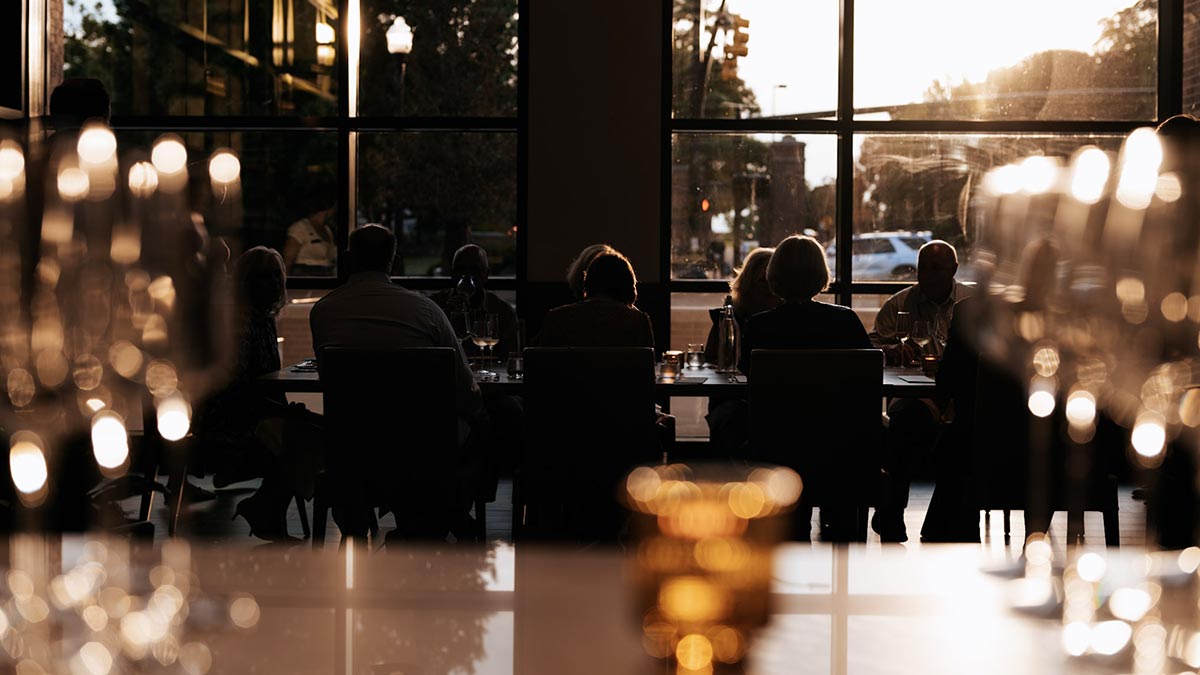 Events
On the weekends, the Tony & Libba Rane Culinary Science Center hosts a rotating roster of visionary chefs who lead outreach experiences for individuals and groups in the Auburn community and beyond.

A state-of-the-art, open concept, micro-teaching brewery, tasting room and microbiology laboratory will provide brewing science and hospitality management students a hands-on learning environment.

Coffee Roastery & Café
The Micro Coffee Roastery allows students to develop practical skills with every batch of beans roasted and every drink poured. Making the coffee is just as educational as tasting it.
"The Tony and Libba Rane Culinary Science Center is one of the most exciting culinary education centers in America, if not the world, and the impact on the next generation of culinary professionals and beyond will be profound."
Chef Frank Stitt
Owner & Executive Chef of Highlands Bar Grill
2018 James Beard Award - Outstanding Restaurant